experience the data


The Community MusicWorks staff, Board, and members of the evaluation team conducted interviews with parents and students throughout the 2008-2009 school year. Below are samples of these interviews. Click here to listen to board member Adrienne Gagnon talk about the interview process.

• 2/25/09 Alana performs Perpetual Motion
• 2/25/09 Sebastian interviews Alana
• 12/10/08 Sara interviews Elvis
• 5/6/09 Sara interviews Elvis
• 11/17/08 Josh practices during lesson with Sebastian
• 11/17/08 Sebastian interviews Josh
• 1/12/09 Sebastian interviews Josh
• 2/23/09 Sebastian interviews Josh
• 12/17/08 Jesse interviews Luis
• 12/9/08 Arlyn interviews Madeline and Hannah
• 11/24/08 Minna interviews Michael
• 11/24/08 Minna interviews Michael (Part 2)
• 12/10/08 Minna interviews Paola
• 11/20/08 Minna interviews Sidney
• 11/25/08 Jesse interviews Jaxine

During data festivals and interviews, students and parents drew maps and charts describing their involvement in CMW and with music in general in a variety of ways. (Click on images to enlarge.)

Here are two Family Trees created by CMW students and families. The green dots represent music playing a role in a family member's life.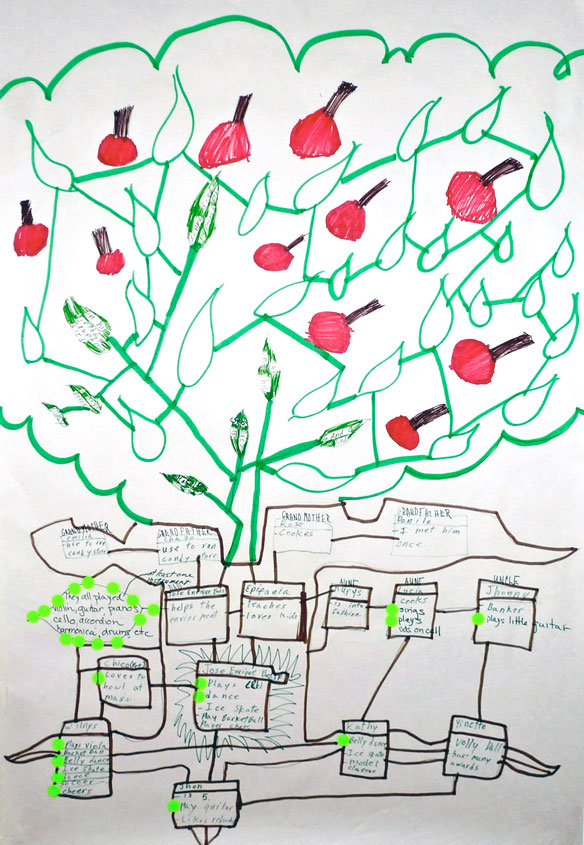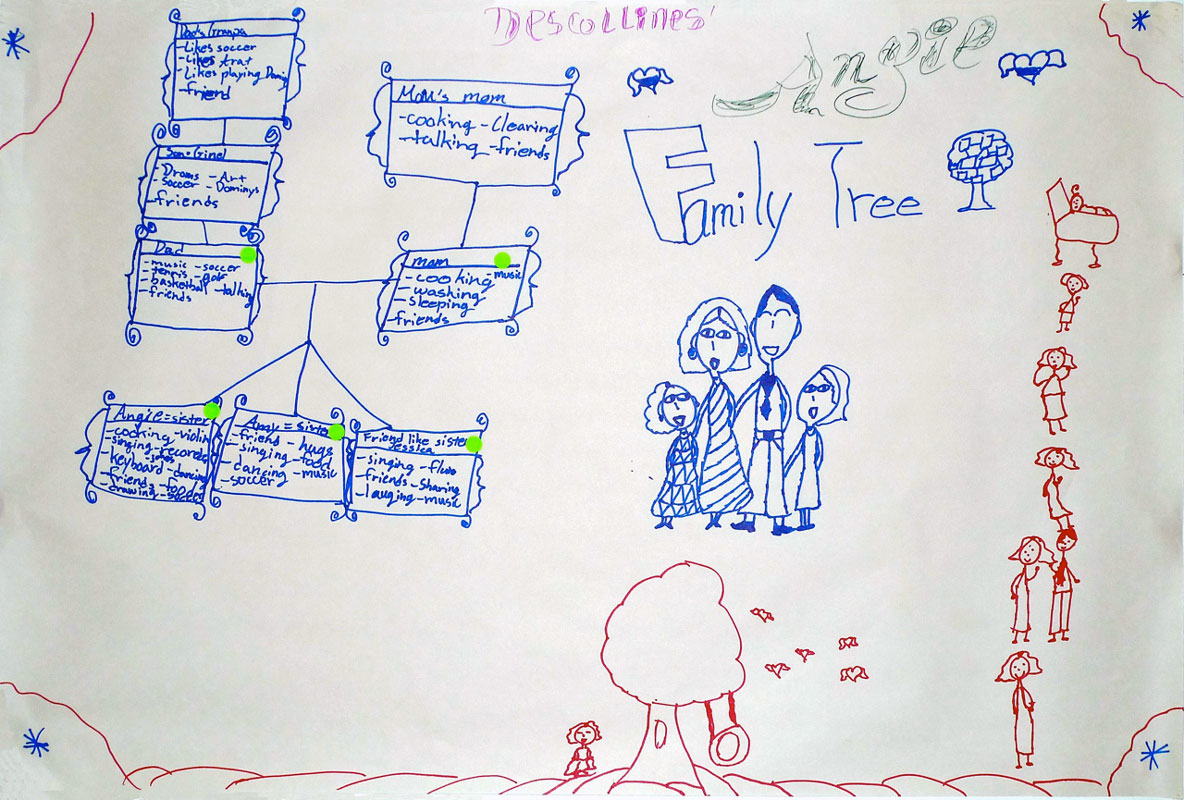 Below is one parent's map of the high and low points in her daughter's three-year career at CMW. It provides a look at the kinds of experiences that can motivate young players (and their families) to work hard at developing their musicianship.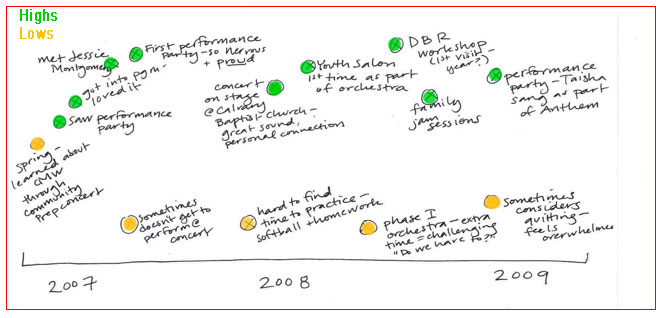 Below, one student who has been in the program for seven years maps concentric circles of musical influences in her life, starting with CMW and expanding out into the wider world.