Our Musicians
CMW's resident musicians, including the members of the Community MusicWorks Players and CMW's Fellowship Program, provide free after-school programming to youth in Providence's South Side neighborhoods. Resident musicians also perform regularly in the neighborhood and throughout Rhode Island.
Along with regular concerts at the West End Community Center and the John Hope Settlement House, CMW's resident musicians have performed locally at the John Carter Brown Library, The RISD Museum of Art, the Providence Athenaeum, Brown University, Providence City Hall, the Rhode Island State House, Rhode Island College, Bell Street Chapel, the Music Mansion, Washington Park Branch Library, Community Preparatory School, Paul Cuffee School, Vartan Gregorian School, CVS Highlander School, San Miguel School, D'Abate Elementary School, Hasbro Children's Hospital, and in concert venues across the state. Further afield, they have performed in Boston, New York City, and at the J. Paul Getty Museum in Los Angeles.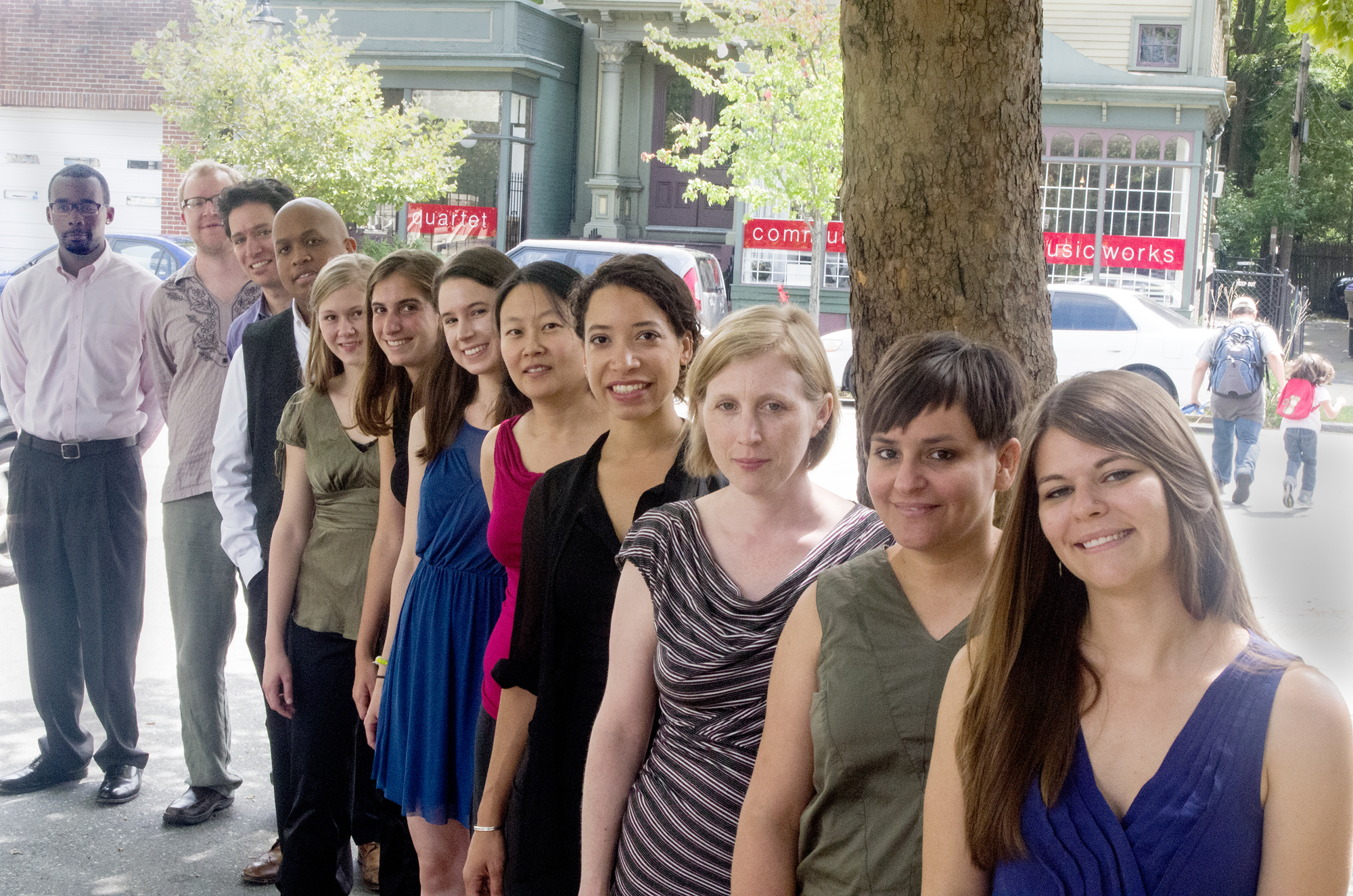 In its fourth year, the CMW Players roster includes members of the Providence String Quartet, participants in our Fellowship Program, our other resident musicians, and guest artists. This flexibility allows CMW to present more varied repertoire, include more musicians, and provide additional concerts for audiences in Providence and beyond.
Since 2006, CMW has invited young professional musicians to apply for two-year positions to teach, mentor, perform, and acquire first-hand knowledge about all aspects of our organization by working alongside the Providence String Quartet. CMW's Fellowship Program allows us to share our model with other musicians inspired to create careers that combine artistry and service, and also to offer our after-school programming to a larger number of neighborhood children. Each year, the Fellows String Quartet is comprised of the four current participants in the Fellowship Program.
Read more about our Fellowship Program here.